MANY CHAT ACCESS INSTRUCTIONS
When creating a Facebook Messenger Bot campaign LBD Marketing uses ManyChat.
If you have an existing account, we will request access to it.
BELOW YOU WILL FIND STEP-BY-STEP INSTRUCTIONS.
If you have any questions, please call us now on (02) 8915 6229 to discuss your project.
2) Navigate to Settings > Team.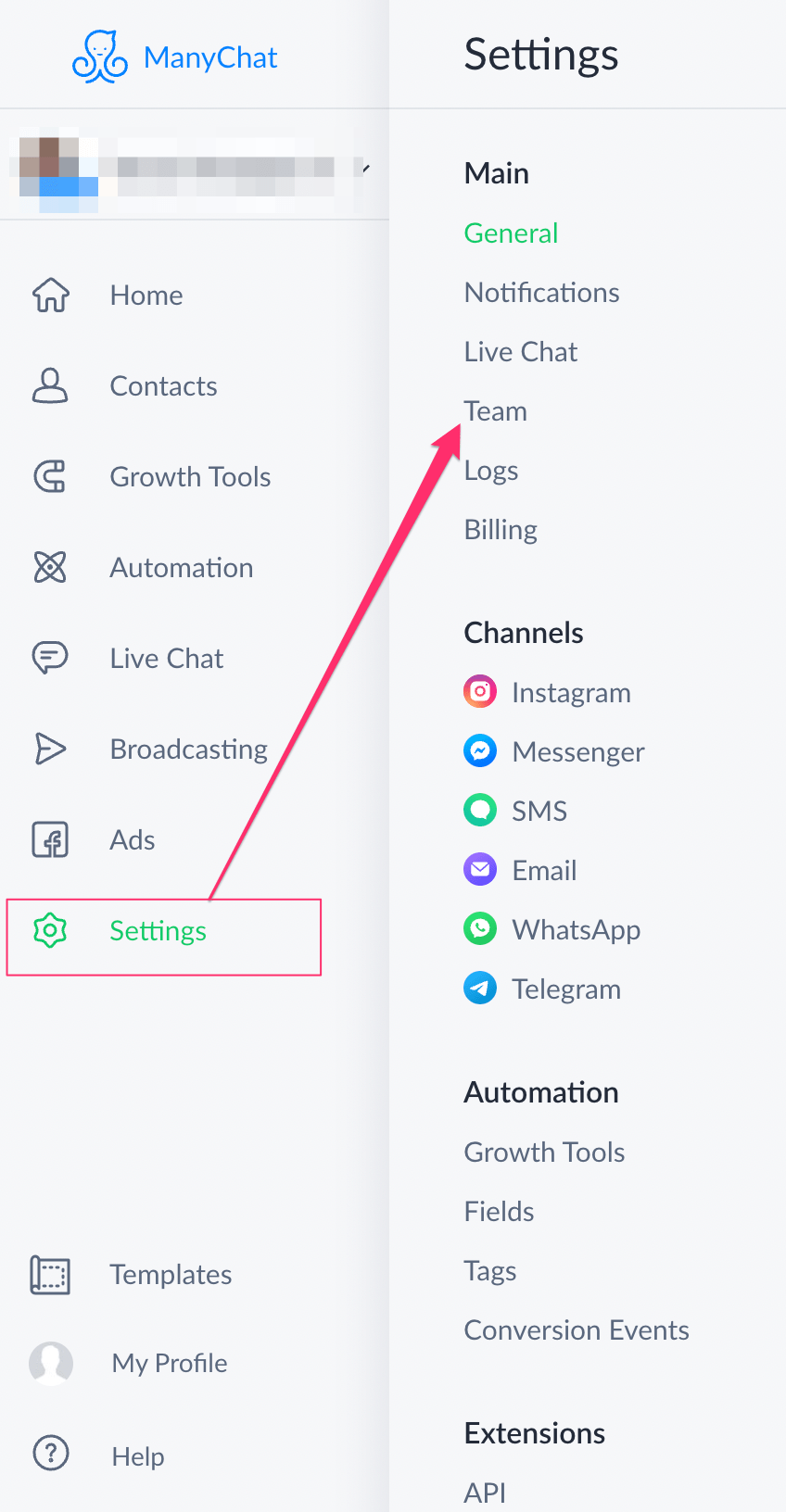 3) At the top of the Teams page,
check for a Request for Access from LBD Marketing and Grant Access.
4) Grant LBD Marketing the Admin Role.
Once you've granted LBD Marketing access to your ManyChat account, please ensure to assign the Admin role by clicking the tick box under "Admin".