LBD is proud to be known as a boutique agency that focuses on people.
Sure, we have our fair share of clients, but we value the relationship more than the dollar.
Our aim is to provide results-oriented solutions to businesses that want to promote growth and position themselves within their marketplace as thoughtful, respected and trustworthy industry leaders.
Client retention is the name of the game. To retain our client-base, we create, test, revise, and create again.
Your success is our success!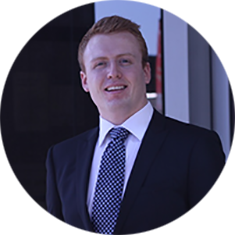 Mitch Gibson – Founder
Since founding LBD back in 2011, Mitch has transformed the company from startup mode to a fully established business.
Mitch's role now consists of developing business and creating strategic systems to improve our processes and service.
Melinda Everett – Client Operations Manager
Melinda is your go-to-gal to get your campaign running from start to finish. With over '10 years' marketing experience, Melinda leads our boutique team.
Melinda's expertise is in conversion optimisation and quality control. As a self-confessed grammar queen, Melinda will ensure that your content always meets a high standard.
Celeste Christopher – Content Marketing Manager
Celeste is a self-confessed coffee lover and content marketing superstar. With over '8 years' experience creating engaging content, Celeste has developed the ability to adapt her skill set to any industry.